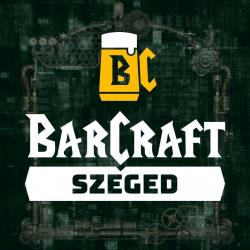 BarCraft is Hungary's very first esport and geek bar. With its cyberpunk and steampunk interior design, you can feel like you've stepped into another world.
The place has 2 floors and contains a board game store as well.
Besides the bar you can find retro consoles, 2 PS4s, a Nintendo Wii U, an Xbox One with Kinect and an Xbox 360. 12 computermonsters are part of the machinery that can max out any game, therefore giving the players the best gaming experience.
The bar regularly hosts public events such as competitions, board game nights, university pub crawls and other seasonal events. The age range is very wide, both the young and the old can find their likes.
Our evergrowing board game collection is for the entertainment of our guests. Our bartenders are active in the geek and esport world, so besides preparing the drinks and food of the BarCrafters, they are also nourishing their culture.
With your ESN card, you get 10% off of any drink and can use the board games for free.